BBC Monitoring Asia Pacific -- political
July 10, 2006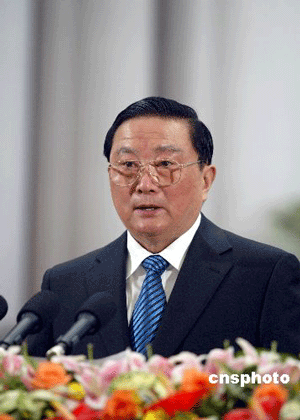 Text of report in English by official Chinese news agency Xinhua (New China News Agency)

Hohhot, 9 July: A senior official has called for great efforts to deal with issues concerning the most important interests of the people while deepening reforms and accelerating the pace of development, so as to help resolve factors of instability from the very source.

This was marked by Luo Gan, member of the Standing Committee of the Chinese Communist Party (CCP) Central Committee Political Bureau and secretary of the Committee of Political Science and Law under the CCP Central Committee, during his recent study tour in north China's Inner Mongolia Autonomous Region, on 7-9 July.

During his stay, the senior party official visited border posts, companies and remote herding areas, to investigate issues regarding the implementation of a scientific concept of development and the safeguarding of social harmony.

In talks with local officials, the senior official praised the achievements that the Inner Mongolia Autonomous Region has made in developing its economy and ensuring social stability. Let people directly enjoy practical interests the reform and development have generated for them, Luo stressed.

He urged localities to avoid damaging the interests of some local residents during the transformation of state-owned companies as well as land acquisition and relocation of residents for development projects.

In addition, Luo paid a visit to the family of Hou Baoshan, a police officer who died of a heart attack when he was working on 4 March 2005. Hou was later nominated as a "Second-degree Hero and Model" by the Ministry of Public Security.