See the below for videos, photo gallery and articles: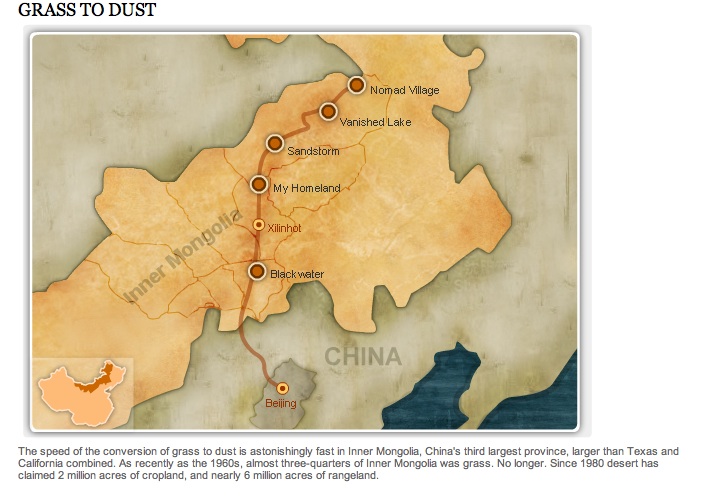 Dust and sand storms, along with the growing expanses of extremely dry and eroding grasslands and desert from which they are born, threaten the livelihoods of 400 million Chinese. Sand storms driven by 80 mile-per-hour winds that can last days are putting severe stress on China, causing roughly $1 billion in damage annually, according to the Chinese government. An Asian Sahara of sand is moving closer every year to Beijing, blackening the sky, and producing environmental refugees and social unrest in Inner Mongolia and throughout China.
As Beijing prepares for the 29th Olympic Games in August 2008, the dust storms and deteriorating condition of Inner Mongolia's grasslands have become a priority of Chinese environmental scientists and agronomists.
VIDEO: (click on the pictures to play the videos)
| | | |
| --- | --- | --- |
| | | |
| | | |
| | | |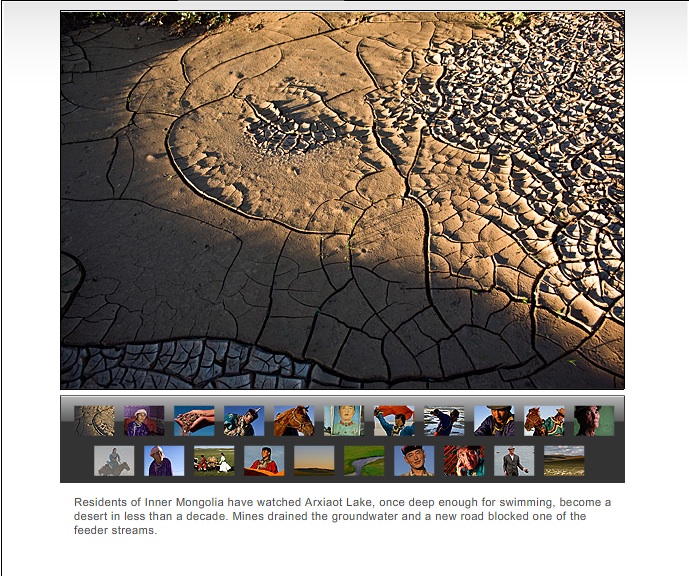 ARTICLES:
Blackwater: Rare Court Victory in Pollution Case