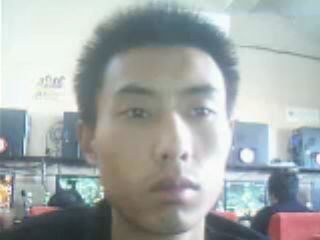 Almaz, placed under house arrest in Southern Mongolia for alleged "instigation of separatism".
Mr. Almaz, an ethnic Mongolian activist and the founder of "Pan-Mongol Democratic Association", was placed under house arrest for 1 year following his three months detention in eastern Southern (Inner) Mongolia's Tongliao City for his alleged "instigation of separating the country". In late April, Almaz distributed a call-on paper through the internet and rallied the Southern Mongolians to have a public demonstration to protest against the Chinese authorities' ethnic policy in Southern Mongolia.
According to a recent communication from Southern Mongolia, Almaz was arrested by the Chinese authorities in late April, detained temporarily in Shiliin-gol League (xi lin guo le meng in Chinese) for 12 days, and later transferred to the Inner Mongolia Jail No.4 of Chifeng City, a notorious political prison where Mr. Hada, prominent ethnic Mongolian dissident and founder of the Southern Mongolian Democratic Alliance, is still serving his 14th year of a 15-year prison term for demanding genuine autonomy for the Mongols in the region. Following an intensive interrogation in which he was subjected to torture, Almaz was again transferred to eastern Southern Mongolia's Tongliao City where he had been detained for two weeks before he was put under 1 year house arrest.
During his nearly three months detention, Almaz was severely tortured and interrogated about his activities. Part of the interrogation involved a joint effort between the Chinese Internet Police and Public Security personnel. With Almaz looking on, they hacked into Almaz's email account and QQ messenger and started communicating with his contacts under his name looking for evidence that might support the authorities' accusation of separatism and even possible conspiracy with terrorism.
Khuvisgalt Enkh-ochir, an ethnic Mongolian dissident living in exile in Japan, was contacted by the Chinese Internet Police through Almaz's email account and QQ messenger. According to Khuvisgalt, he received several fake emails that appeared to be sent from Almaz, stating that there is a possible channel through which weapons and explosives can be smuggled from Russia and Mongolia into Southern Mongolia, and can be used for the struggle for Southern Mongolian freedom and independence.
"It is very clear that the Chinese authorities are trying to link Southern Mongolian freedom fighters in particular the Inner Mongolian People's Party with terrorism so that they can use this pretext to crack down on all sorts of freedom movements and further persecute ethnic Mongolian dissidents," Khuvisgalt stated in an email message to the Southern Mongolian Human Rights Information Center.
Currently Almaz is serving his house arrest in Tongliao City. His personal computer was confiscated during the detention and no contact with outsiders especially with foreigners is allowed.
Two other Mongolian young men named Arslan and Baoyu were arrested at the same time for alleged involvement in the "Pan-Mongol Democratic Alliance", but reportedly were released shortly afterwards. However, the whereabouts and physical condition of the two men still remain unknown.