SMHRIC
May 26, 2011
New York
| | |
| --- | --- |
| | |
| Mongolian herders and students protest in Huveet Shar Banner | |
| | |
| Mongolian herders and students protest in Left Ujumchin Banner | |
Following a series of protests in Right Ujumchin Banner and Shiliin-hot City, on May 26, 2011 local time, thousands more Mongolian herders and students took to the streets in Huveet Shar Banner ("Xiang Huang Qi" in Chinese) and Left Ujumchin Banner ("Dong Wu Qi" in Chinese) in Shiliin-gol League of Southern (Inner) Mongolia to urge the Chinese authorities to respect the Mongolian herders' right to their land and right to maintain their traditional way of life. Protestors held the banners and posters of "defend the rights of Mongols", "defend the homeland" and shouted slogans to march toward the Banner governments (see pictures below).
The brutal killing of Mr. Mergen, an organizer of Mongolian herders in Right Ujumchin Banner, on May 11, 2011, by a Chinese coal hauling truck driver ignited a series of herders' protests in the capitals of both Right Ujumchin Banner and Shiliin-gol League. On the morning of May 25, 2011, nearly two thousands Mongolian students took to the streets and gathered in front of the League capital Shiliin-hot to protest the authorities' failure to redress the cases of Mr. Mergen and other herders who had a deadly clash with Chinese miners in the League's Abag Banner ("A Ba Ga Qi" in Chinese).
A well-arranged timetable for the upcoming protests in almost all Leagues of Southern Mongolia is widely circulated among the Mongols through social networking tools including QQ and FaceBook, as follows:
May 26, 7:00AM, at the Sports Square in Huveed Shar Banner ("Huang Qi" in Chinese);
May 27, 8:00AM, at the Banner Park in Alshaan Left Banner ("A Zuo Qi" in Chinese);
May 28, 8:00AM, at Tie Xi Park in Ordos Municipality ("E Er Duo Si" in Chinese);
May 28, 8:00AM, at Sharmurun Park in Tongliao Municipality;
May 29, 8:00AM, at the Main Square in Ereen-hot City ("Er Lian Hao Te" in Chinese);
May 30, 8:00AM, at the Chinggis Khan Square in Hulun Boir League ("Hu Lun Bei Er" in Chinese);
June 2, 8:00AM, in Ulaanhad City ("Chi Feng" in Chinese).
The timetable also called upon "all Mongols to inform each other to take to the streets to defend the lands and rights of the Mongols".
Echoing the spreading protests within Southern Mongolia, overseas Southern Mongolian communities are planning to stage an unprecedented scale of simultaneous protests in front of Chinese embassies in the United States (Washington DC and New York), Japan, Mongolia, Germany, Sweden, Norway, France, and Netherlands on the day of May 30 (May 29 in North America) at 12:00 PM.
Below are picture of the protest in Huveet Shar Banner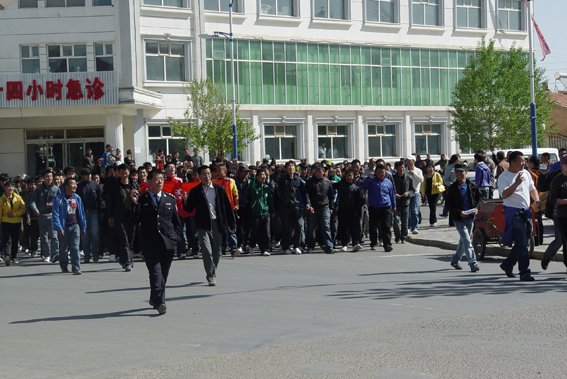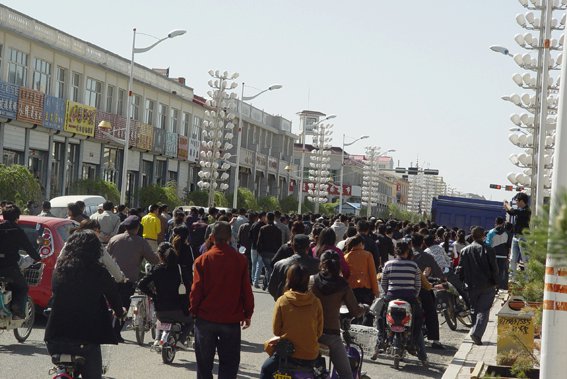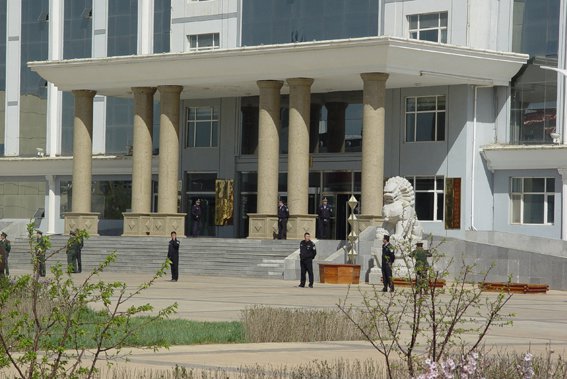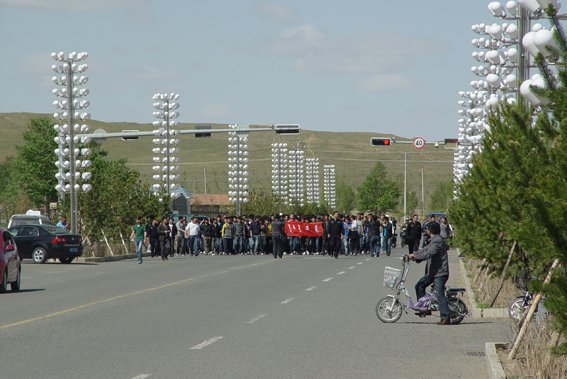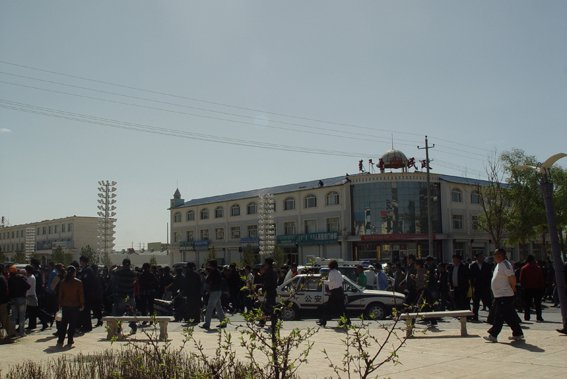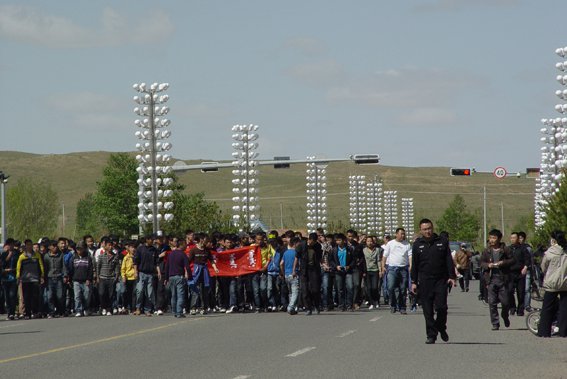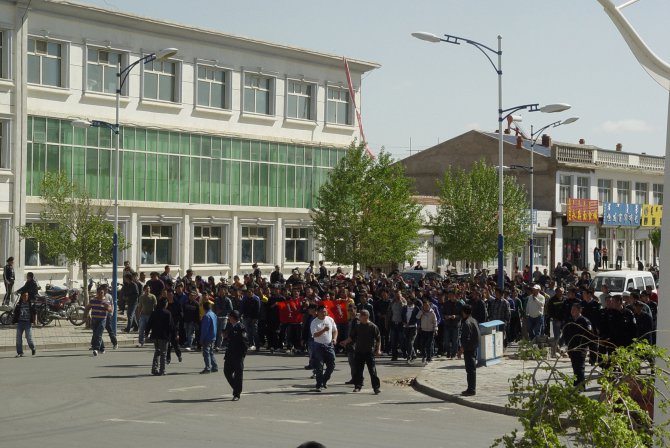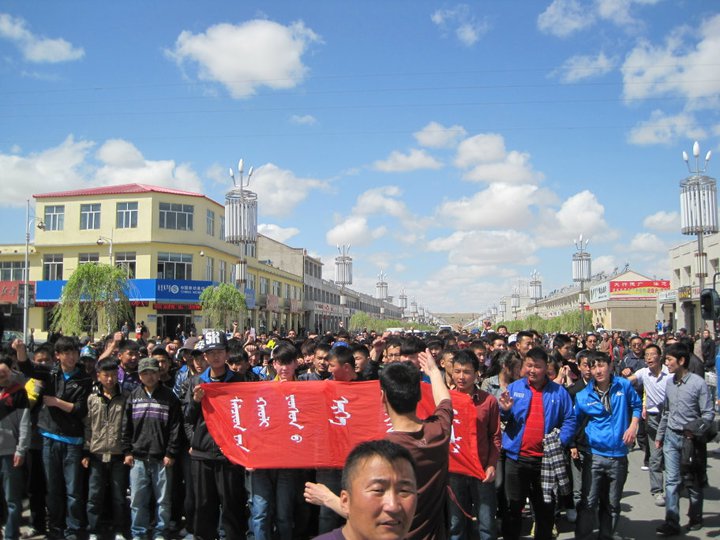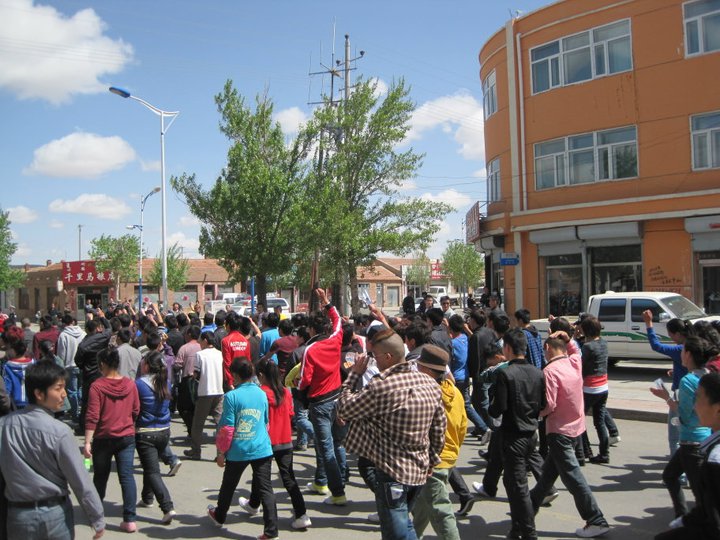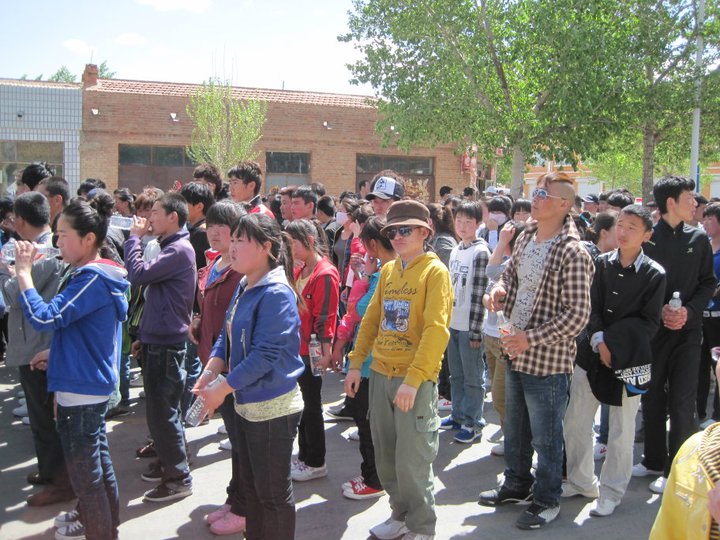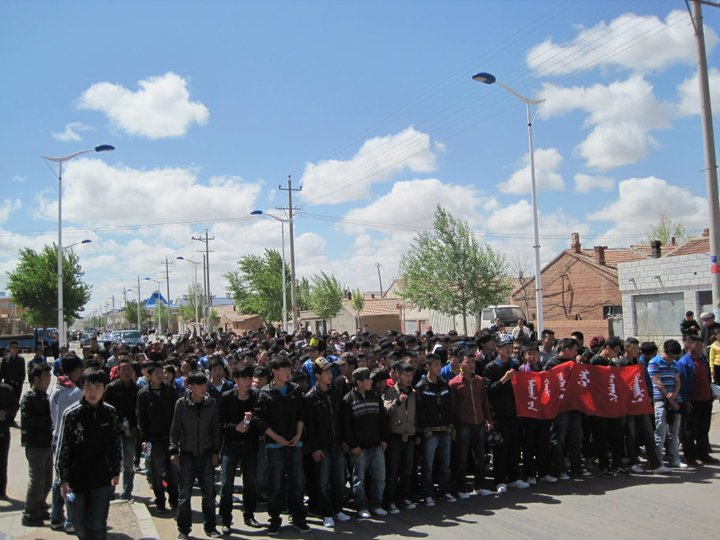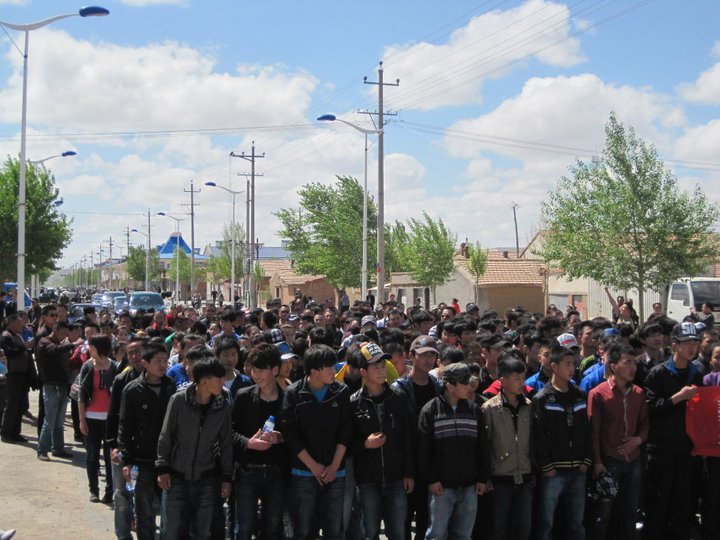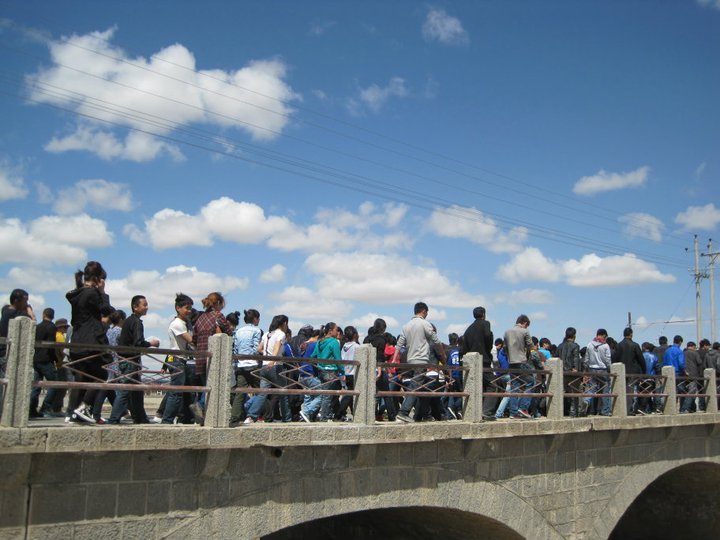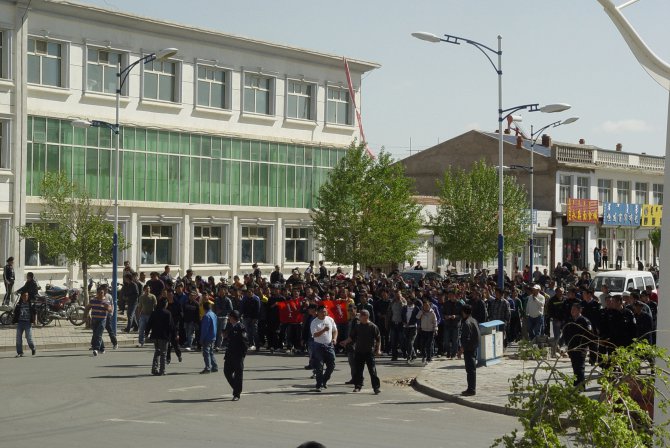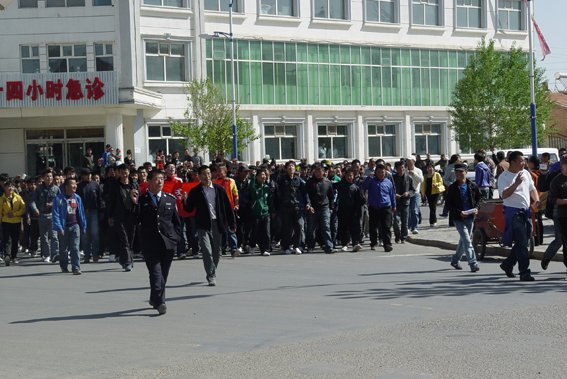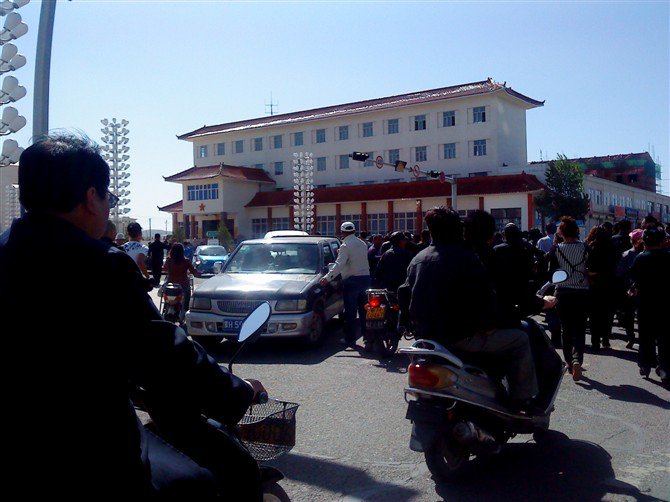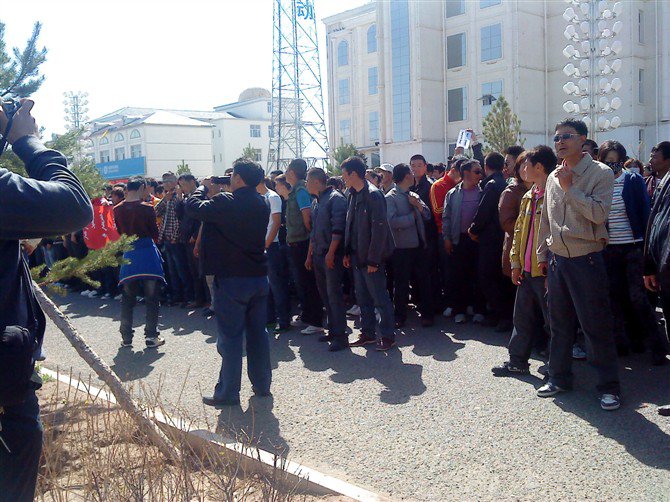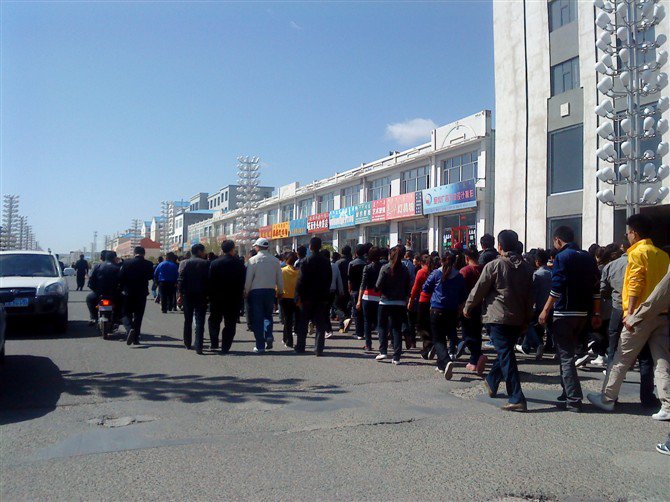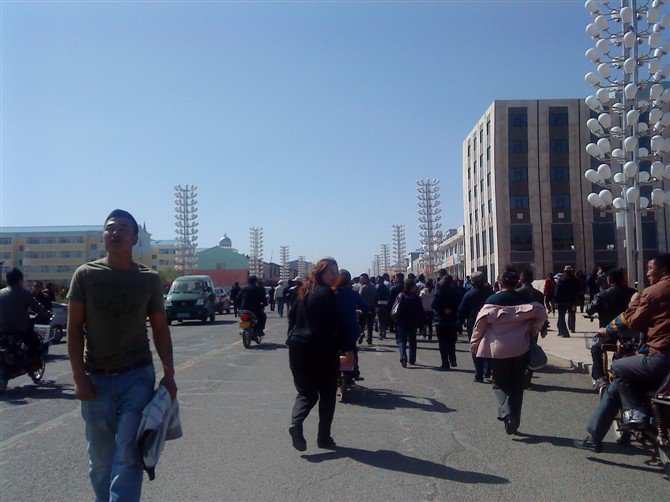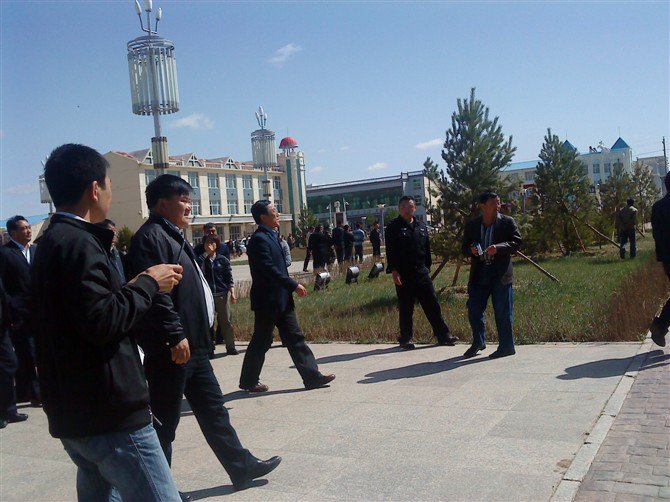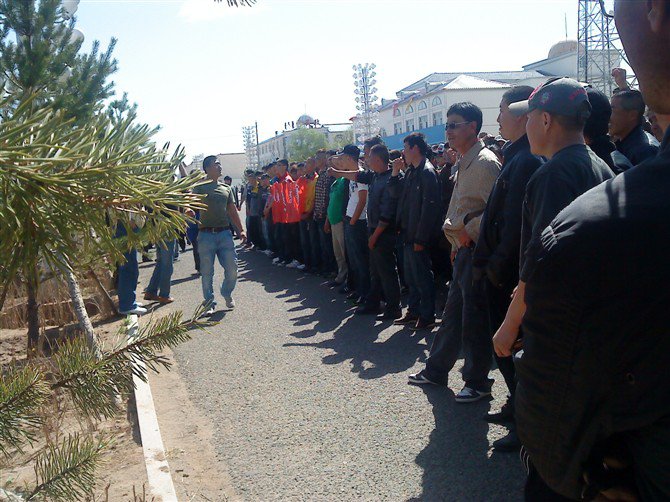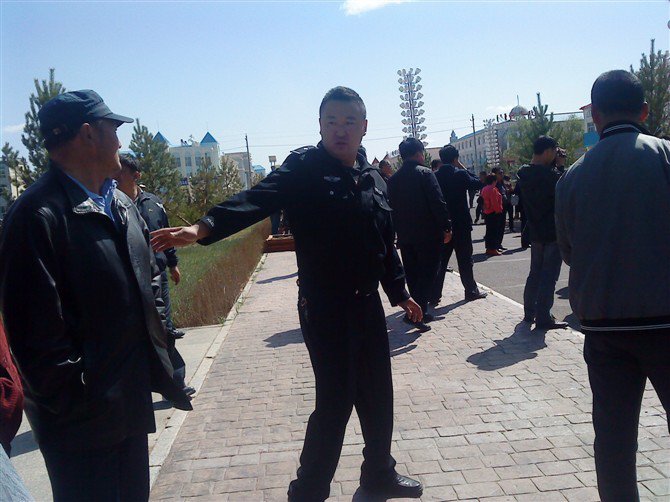 Below are pictures of protest in Left Ujumchin Banner