SMHRIC
June 1, 2011
New York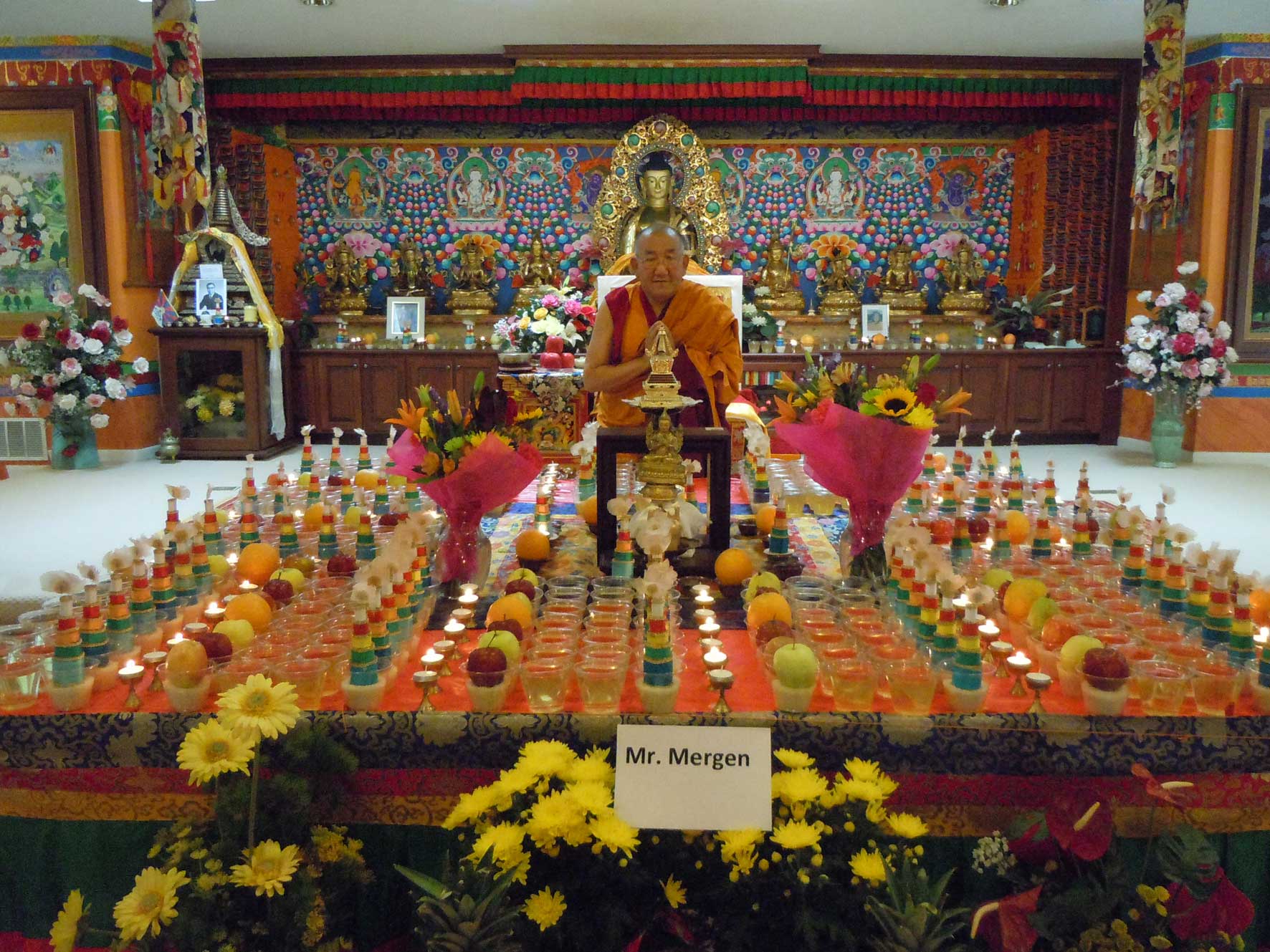 Arjia Lobsang Tubten Rinpoche, an ethnic Mongolian prominent Buddhist lama, formerly the abbot of one of the six largest Tibetan Buddhist monasteries, the Kumbum Monastery, currently heads the the Tibetan Mongolian Buddhist Cultural Center in Bloomington, Indiana. In recent weeks, he has been closely observing the unrest in the Southern (Inner) Mongolia and says he is very concerned with the situation there. Last week, he held a special prayer at his temple for Mr. Mergen, the young herder who was run over by a coal truck and died during a confrontation between Mongolian herders and Chinese mining trucks. The incident led the region-wide Mongolian demonstrations and protests against the Chinese policies since May 23.
Arjia Rinpoche expressed that he is pained about the incident in which Mr. Mergen lost his young and precious life. He says he understands the feelings of Mongolian herders, young students and others to carry out demonstrations in relation to the incident and to demand their rights to be respected. He says he respects the spirit with which the Mongolian people in Southern Mongolia stood up for their legal and legitimate rights. However, Rinpoche says that at the moment, the Chinese authorities are deploying large number of military into Southern Mongolia in addition to the police and military forces that are already in the region, and the government is preparing to crackdown on further resistance with heavy force at any moment. Under the circumstance, he says that he would like to call on to his fellow Mongolians in Southern Mongolia, including Mongolian herders and young students, to refrain from further demonstrations that may give the authorities excuses to use force, and to avoid meaningless tragedy that nobody wishes to see. Rinpoche said that in order to protect the grasslands, to preserve traditional culture and to meet the needs of daily life of herders in a long term, Mongolians should stay calm, should treasure their precious lives, and not to sacrifice everything at once.
At the same time, Rinpoche hoped the Chinese authorities will have enough courage to face the reality and make genuine efforts to resolve the root causes of the problem instead of shifting responsibilities and to continually blame the so called "overseas hostile forces". Rinpoche also commented that the CCP's "Inner Mongolia" party chief Hu Chunhua visiting the area where the incident took place and meeting with teachers and students is a positive step. He hopes that the authorities' handling of Southern Mongolian problem would not repeat the mistakes made in Tibet and Xinjiang. He hopes Secretary Hu Chunhua may not be only talking and would take further steps to offer a real solution to the pressing problems.